Social media, so needed yet so time consuming for a small business owner.
When it comes to your social media strategy, it's easy to realise that manually posting on multiple platforms, several times a day takes a lot of time.
If you are a small business owner doing your own social media, or even a social media manager, VA, or agency helping some clients, the ideal framework you want to use is plan ahead and schedule. 
Lucky for us, the wonderful digital world offers plenty of options, free and paid, to help us plan and schedule ahead.
Myth busted: Using a third party tool won't affect your reach or performance. There was some evidence supporting this theory about 8 or 10 years ago, but these days the social media platforms are very receptive of third party publishers.
Now back to social media planners: You don't need to spend hours researching how each social media scheduling tools works, creating free users and free trials to check what works for your business and schedule because I've done this work for you.
Here are some of the top choices available in the market today. The list is published in not particular order and there is no ranking.
Creator Studio is facebook own platform and as per today allows you to publish and schedule on Facebook and Instagram (updated December 2019 – Instagram only IGTV and Feed)
According to their own website
"Creator Studio brings together all the tools you need to effectively post, manage, monetise and measure content across all your Facebook Pages and Instagram accounts. It also helps you take advantage of new features and monetisation opportunities that you may be eligible for."
It's a free for use platform, and if you manage many accounts, they will be connected automatically as you gain access as editor (Or admin) to the facebook page. If Instagram is connected to facebook page, than Instagram will appear automatically as well.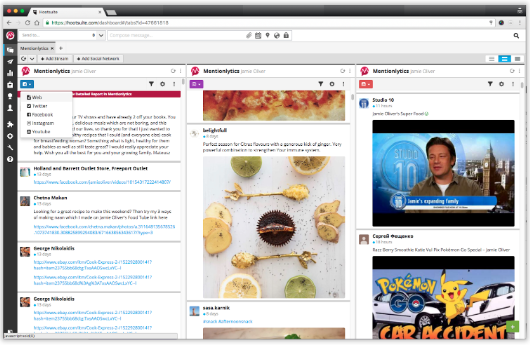 Like many other scheduling tools, Hootsuite offers both free and premium plans. Their free plan is decent and allows you to:
Manage three social profiles in one place under 1 user
Schedule up to 30 posts in advance.
Generate leads using social contests.
Easily integrate with 150+ free and paid apps.
The free plan also includes some basic analytics information to help you track your strategy, in addition to various growth and content stats, and two RSS feed integrations.
Buffer has been in the social media management space for a long time.
Buffer allows you to manage multiple social media profiles easily and includes many features.
With a basic free Buffer account, you can link three social accounts, 10 scheduled posts at a time, and can have one user. In order to get a free account, start with a free trial and after the trial period your account to be downgraded to free.
One of the coolest features is that Buffer can monitor user activity and then suggest the perfect time to post based on your followers activities.
Later is an easy-to-use platform offering free and paid versions. Later connects your Instagram, Twitter, Facebook and Pinterest account and the amount of posts you can do per month varies depending on your plan. For Free Plan, the amount is 30 per month and no video schedule.
They even offer an App so you can also post on the go.

So that's it, choose one of them and start saving time with your social media today.
If you would like to see more articles like this, click here